The Garden
Beer Garden
open 11 AM - 5 PM
Admiring all this art and nature can make a person thirsty.
Sample herbs from The Garden with mint iced tea or herbed goat cheese. Rest or stroll with a cold glass of Among the Leaves, an exclusive draught beer from Sun King Brewery. If that's not the perfect way to toast the arrival of spring, there's also wine, cider, lemonade, coffee, teas, outrageously good grilled pretzels from Pat's Philly Pretzels and a charcuterie board featuring meats from Turchetti's Salumeria. Oh, and rotating food trucks every Sunday (April–May) to keep you coming back.
A weekend pop-up Garden bar will host special tastings, workshops and demonstrations from local chefs and brewers. The second Saturday of each month, revelers can enjoy live music and classic board games from 5:30-8 pm (April–August).
Support for the Beer Garden is provided by the Bud Brehob Family.
Please note, food and beverage purchases in the Beer Garden, including tasting events, can be made by credit card only.
Featured Events
Beer Garden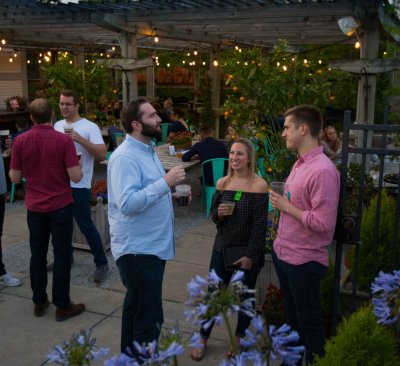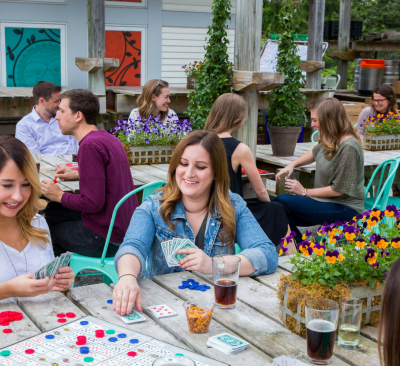 Beer Garden Game Nights
May 12, July 14, August 11
5:30–8 pm
Join us on second Saturdays this spring and summer for Beer Garden Game Nights, when you can experience a little nostalgia playing classic games over a pint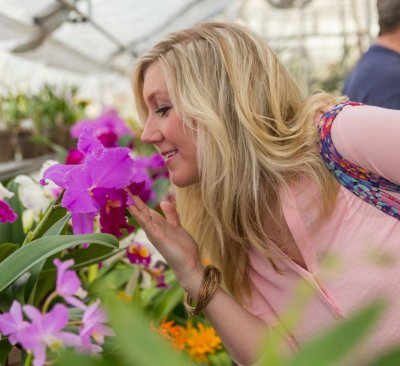 Adult Class: Orchids & Beers
July 19
6:30–8 pm
Come out and enjoy a cold one while Newfields' Ian Wilhite leads an informal discussion with you about orchids.